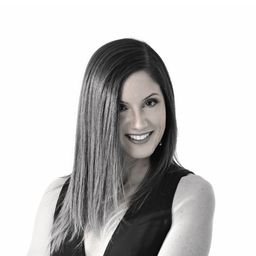 Natalia Escobar Castrillon
Assistant Professor of Architecture
Carleton University
Natalia Escobar Castrillón is a licensed architect and a professor of Architecture and Social Justice. She holds a PhD in Architecture and a Master in Design from Harvard University, as well as a Masters in Architecture from the University of Seville. Prior to Carleton, Escobar Castrillón taught graduate courses and advised master students at Harvard University, Boston University, Chile Catholic University, and São Paulo University. Prof. Escobar Castrillón's research and teaching work addresses questions of spatial justice, social equity, collective identity, displacement, and representation in the built environment. Her publications unpack the complexities of contested buildings and sites worldwide, and discuss the role of design and narrative-making in supporting or silencing social groups. She has taught courses on these topics pursuing engagement practices with local communities.
She has been awarded grants from the Spanish Ministry of Education (TALENTIA), the Jorge Paulo Lemann Foundation, the David Rockefeller Foundation, the Harvard Asia Center, and the São Paulo Academic Research Foundation (FAPESP), among others, which allow her to pursue fieldwork in Europe, Latin America, and Asia where she studied the intersection of architecture with questions of power, gender, race, and social class through the work of architects Lu Wengyu and Wang Shu, and Lina Bo. More recently, Prof. Escobar was awarded a Carleton University International Research Seed Grant to produce visualizations of oppression and resilience of migrant populations in partnership with the Inter-American Development Bank. This work been accepted for publication in the upcoming Routledge book Critical Companion to Race and Architecture.
Prof. Escobar Castrillón is also the founder of the architectural journal Oblique that received the AIA NY Center for Architecture Publications Award and aims to revise hegemonic design practices and discourses. She was also the invited editor of editions ARQ and of Materia Arquitectura issue 11 and recently published her reflections on Lina Bo's alternative notion of modernity at N. Escobar, "Anthropophagic Phenomenology: Encounters at Lina Bo's SESC Pompeia Cultural and Leisure Center," in The New Urban Condition: Architecture and the City in the 21st Century, Eds. Tom Avermaete, Leandro Medrano, Luiz Recamán, New York: Routledge, 2021. 
Sessions auxquelles Natalia Escobar Castrillon participe
Sessions auxquelles Natalia Escobar Castrillon assiste