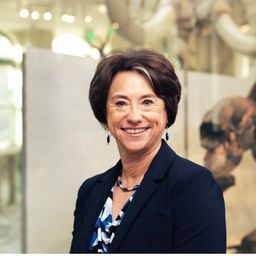 Gale Sinatra
Professor of Education and Psychology, Rossier School of Education
University of Southern California
Dr. Gale M. Sinatra is the Stephen H. Crocker Chair and Professor of Psychology and Education at the Rossier School of Education at the University of Southern California. She received her B.S., M.S. and Ph.D. in Psychology from the University of Massachusetts, Amherst.
She is the past Editor of the APA Division 15 journal, Educational Psychologist, and current Associate Editor of Journal of Experimental Psychology: Applied. She is past President of the American Psychological Association's (APA) Division 15, Educational Psychology. She is a Fellow of both APA and American Educational Research Association (AERA). She is the Chair of the APA Climate Change Task Force.
Sinatra heads the Motivated Change Research Lab at USC, the mission of which is understanding the cognitive, motivational, and emotional processes that lead to attitude change, conceptual change, and successful STEM learning. Her forthcoming co-authored book with Dr. Barbara Hofer, a psychologist of Middlebury College in Vermont is entitled: Science Denial: Why it Happens and What to Do About It,will be published July 6, 2021 by Oxford University Press.
Sessions in which Gale Sinatra participates
9:59 AM EDT - 10:00 AM EDT | 1 minute
2:20 PM EDT - 3:35 PM EDT | 1 hour 15 minutes

Democracies depend on educated citizens who can make informed decisions about scientific issues. This presentation will focus on how teac...

Talk