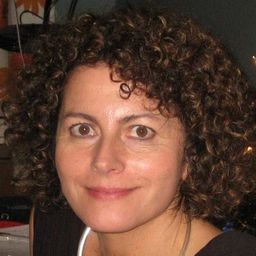 Hélène Knoerr Ph. D.
Ph. D.
Université d'Ottawa
Hélène Knoerr, Ph.D.
Official Languages and Bilingualism Institute, University of Ottawa, Canada
Hélène Knoerr is an Associate Professor at the University of Ottawa's Official Languages and Bilingualism Institute. She holds a Masters in Didactics of French as a Second Language and a PhD. In Applied Phonetics. Her current research interest is the integration of content and language in higher education, with a special focus on French. She has published numerous contributions to the field of French immersion in higher education, presented papers at several international conferences on content-based language teaching, and piloted pedagogical initiatives to improve the learning experience of her immersion students. She has co-edited three issues of the OLBI Working Papers (2010, 2013, 2018). She has authored several chapters in her most recent co-edited books on this subject, L'immersion française à l'université: pratiques et pédagogies (2016), and Current Issues in University Immersion (2018). She has also authored a number of articles and chapters in North American and European publications. on university immersion.
_____________________________________
Instituto de lenguas oficiales y bilingüismo, Universidad de Ottawa, Canadá
Hélène Knoerr es profesora del Instituto de Lenguas Oficiales y Bilingüismo de la Universidad de Ottawa. Es titular de una maestría en didáctica del francés como lengua segunda y de un doctorado en fonética aplicada. Participa en el plan de inmersión de la Universidad de Ottawa desde su creación en 2007, ha publicado sobre la inmersión en lengua francesa a nivel universitario, ha participado en diversas conferencias internacionales sobre la enseñanza de idiomas basadas en contenidos y suscitó iniciativas pedagógicas para facilitar la experiencia de sus estudiantes en inmersión. Codirigió tres números de libros de ILOB (2010, 2013 y 2018) dedicados a diversos aspectos de la inmersión en francés a nivel universitario. Sus publicaciones principales en el campo incluyen varios capítulos en trabajos colectivos como Inmersión en francés en la Universidad: Prácticas y Pedagogías (2016) y Temas actuales en Inmersión en la Universidad (2018), que igualmente codirigió. También ha escrito varios artículos y capítulos en publicaciones norteamericanas y europeas.
Sessions in which Hélène Knoerr Ph. D. participates
UQAM - J.-A.-DeSève Building (DS) - DS-R510
9:30 AM - 10:45 AM | 1 hour 15 minutes

Mme Dr. Knoerr can answer questions in English and French. Slides in ...

Conférence (français) / Keynote Address (French) / Conferencia (francés)