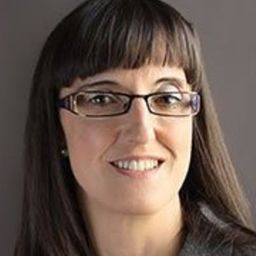 Susana Martín Leralta received her Ph.D. from Bielefeld University (Germany) and a diploma in Information Sciences from the Complutense University of Madrid. She is Dean of the School of Languages and Education at Nebrija University in Madrid where she has been coordinating the Master's program in Linguistics Applied to Teaching Spanish as a Foreign Language for the past seven years and is a postgraduate professor. Her doctoral dissertation received the ASELE Research Award in 2008. Her areas of research focus on strategic competence, oral comprehension and evaluation and teaching of Spanish as a language of migration. She published the bookCompetencia estratégica para la comprensión auditiva en español como lengua extranjera (Strategic for oral comprehension in Spanish as a foreign language) in 2009, didactic material Todooídos (All Ears) in 2011 and her Guía didáctica (Didactic Guide) in 2012, as well as many articles and chapters in these research areas.
_____________________________________
Susana Martín Leralta es Doctora de la Universidad de Bielefeld (Alemania) y Licenciada en Ciencias de la Información por la Universidad Complutense de Madrid. Actualmente desempeña el cargo de Decana de la Facultad de Lenguas y Educación de la Universidad Nebrija (Madrid), donde ha coordinado la Maestría en Lingüística aplicada a la enseñanza de español como lengua extranjera durante siete años y es profesora de postgrado. Su tesis doctoral obtuvo el Premio de Investigación ASELE 2008. Sus áreas de investigación son la competencia estratégica, la comprensión auditiva, la evaluación y la enseñanza de español como lengua de migración. Ha publicado el libro Competencia estratégica para la comprensión auditiva en español como lengua extranjera (2009), el material didáctico Todo oídos (2011) y su Guía didáctica (2012), y diversos artículos y capítulos de referencia sobre esta área de estudio.
Sessions in which Susana Martín Leralta participates