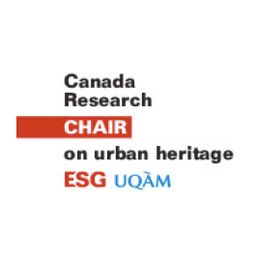 Dr Mylène Pardoen
Institut des Sciences de l'Homme de Lyon
Chercheur à l'Institut des Sciences de l'Homme de Lyon.
Archéologue des paysages sonores, elle mène des recherches sur les ambiances sonores (militaires, urbaines, etc.) pour les périodes antérieures au XXe siècle.
Elle a travaillé avec Louis DANDREL sur une commande du Musée de l'Armée – Hôtel des Invalides (Paris) : création d'ambiances sonores pour cinq batailles, et sonorisation pour les lieux de passages et de détente de l'aile Orient.
Actuellement, elle travaille, entre autres, sur le projet Bretez : restitution visuelle, sonore et musicale de Paris au XVIIIe siècle. On peut entendre ses travaux à l'Hôtel des Invalides (Musée de l'Armée – aile Orient) et à la Crypte archéologique Notre-Dame.
Présente Salon International du Patrimoine Culturel 2015 (Paris), aux Humanités numérique 2015 (Montréal – Canada), son travail fut particulièrement remarqué lors des Innovatives 2015 (projet représentant la catégorie Patrimoine)
Dernièrement, elle a participé Colloque international « Un monde urbain sans épreuve de l'espace-temps Les faits de distance au XXIe siècle/Penser et repenser le monde » – à l'Institut National de Recherche Scientifique, Urbanisation, Culture, Société. Montréal Canada (21 au 23 octobre 2015), au colloque de la Society for the Study of French History (History and the Senses – St John's College, Durham 2014), à celui de l'université Sorbonne nouvelle Paris 3 (La « Voix du public » Les Manifestations sonores du spectateur (théâtre, opéra, ballet, parades…) en France aux XVIIe et XVIIIe siècles - 2013), au colloque international de l'université Paris 8 Vincennes - Saint Denis (Musique et écologie du son Projets théoriques et pratiques pour une écoute du monde - 2013), au colloque international de l'université de Versailles – Saint Quentin en Yvelines (« De la rue au Musée. Silences et sons du Moyen Age à nos jours : perceptions, identités sonores et patrimonialisation » - 2012), au 137ème
congrès CSHS de Tours (Composition(s) urbaine(s) - 2012), au colloque international de Sorèze (Le paysage sonore, échographie du monde - 2012) et au colloque international de Tours (Les cinq sens dans la ville - 2011).
Sessions in which Dr Mylène Pardoen participates
Sessions in which Dr Mylène Pardoen attends