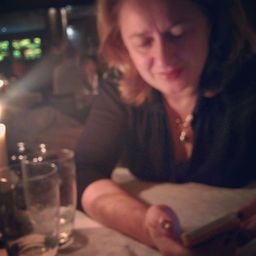 Dr Astrid von Rosen
Senior Lecturer in Art History and Visual Studies
University of Gothenburg
Astrid von Rosen is senior lecturer in Art History and Visual Studies, at the University of Gothenburg (UGOT), Sweden, and a research coordinator for the Embracing the Archives cluster, within the Centre for Critical Heritage Studies (UGOT-UCL). A former classical and contemporary dancer, Astrid is interested in the intersections between artistic and academic research, particularly in the fields of archives and dance and has written books and articles on these subjects. As part of an interdisciplinary research group she works on 'Turning Points and Continuity: the Changing Roles of Performance in Society 1880–1925', a three-year project financed by the Swedish Research Council. After leading the trans-disciplinary project 'Dream-Playing: Accessing the non-texts of Strindberg's A Dream Play in Düsseldorf 1915–18', Astrid is currently working on a project exploring participatory approaches to non-institutional dance culture in Gothenburg during the 1980s and their imagined and more existing archives.​
 
Sessions in which Dr Astrid von Rosen participates
Paper
Dr Astrid von Rosen, University of Gothenburg (Participant)
Dr Andrew Flinn, UCL (Participant)
While national and international heritage processes during the second half of the twentieth century can be characterized as mostly hegemonic and...
Sessions in which Dr Astrid von Rosen attends