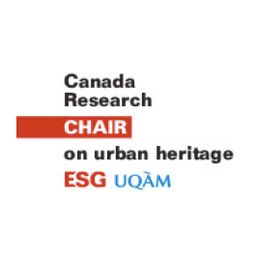 Mrs Tiphaine Barthelemy
Professeure
Université de Picardie
Tiphaine Barthelemy est professeure d'anthropologie et de sociologie à l'Université de Picardie Jules Verne à Amiens et membre du CURAPP-ESS (UMR 7319, UPJV/CNRS). Elle est également membre du comité de rédaction de la revue Ethnologie Française ainsi que de la section d'Anthropologie sociale et d'Ethnologie du CTHS (Comité des travaux historiques et scientifiques). Ses premiers travaux portaient sur la parenté et les modes de transmission de la terre chez les agriculteurs et les grands propriétaires dans l'Ouest de la France (voir : 1988: Les modes de transmission du patrimoine, Etudes Rurales, 109/110/111, p.195-212 ; 2005: Quand intérêts et sentiments se mêlent. Correspondances familiales aux XIXème et XXème siècles, Terrain, 45, p.29-40. ; 2014: Propriétaires en campagne: les dynamiques de l'espace notabiliaire finistérien à la fin du XIXème siècle, in François Sarrazin (ed.): Les élites agricoles et rurales: concurrences et complémentarités des projets, Rennes, PUR, p.101-115. Elle s'intéresse aujourd'hui aux processus de patrimonialisation, à leurs échecs parfois, à la fabrique de l'histoire locale et, plus particulièrement, aux appartenances socio-territoriales des acteurs, à la diversité des savoirs et des compétences qu'ils mettent en œuvre dans des contextes économiques, culturels et politiques différents (voir : 2014: La patrimonialisation ou la vie, une enquête auprès des dockers en 1989, in : Tiphaine Barthelemy, Philippe Combessie, Laurent-Sébastien Fournier et Anne Monjaret (dir.) : Ethnographies plurielles. Déclinaisons selon les disciplines, Paris, ed. du CTHS).
Sessions in which Mrs Tiphaine Barthelemy participates
Sessions in which Mrs Tiphaine Barthelemy attends
Signup required
UQAM, pavillon J.-A. De Sève (DS) - DS-R520
13:00 - 15:00 | 2 hours

This forum will explore the current directions of critical heritage studies and what makes ACHS distinctive. Panel members will discuss what the...

Workshop
Signup required
Concordia, Grey Nuns Motherhouse (GN) - Former Chapel
17:00 - 19:30 | 2 hours 30 minutes

Welcome addresses and cocktail, followed by the Concordia Signature Event "The Garden of the Grey Nuns". As the opening ceremony and cocktail...

Cocktail
Concordia, Grey Nuns Motherhouse (GN) - GN 1210
19:30 - 21:00 | 1 hour 30 minutes

Working with archival documents and the current-day morphology of the Grey Nuns' site, Dr Cynthia Hammond, Dr Shauna Janssen, in collaboration w...

Research-Creation
Signup required
UQAM, pavillon Judith-Jasmin (J) - Salle Alfred-Laliberté
9:00 - 10:00 | 1 hour

What if we changed our views on heritage? And if heritage has already changed? While, on the global scene, s...

Keynote with simultaneous translation / Conférence avec traduction simultanée

Signup required
Concordia, LB Building - LB 125
19:00 - 21:00 | 2 hours

Directed by Tom Fassaert and presented by Marc Jacobs. ___ Doel, a Belgian village near the Dutch border, is disappearing quickly and d...
Signup required
Concordia, LB Building - LB 123
18:00 - 19:00 | 1 hour

To celebrate our film series dedicated to heritage, sponsored by the Department of American Studies at the University of Maryland and the United St...

Cocktail