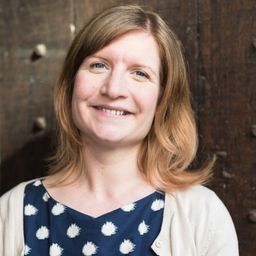 Laura Crossley is undertaking AHRC-funded PhD research in the School of Museum Studies at the University of Leicester. Her research explores what community engagement practices in museums in England look like during the current economic climate. Her thesis puts forward a theoretical model – influenced by Jung's ecological model of museums - that illustrates community engagement practices within the current economic climate. The research is informed by 19 semi-structured interviews undertaken with museum professionals working in a variety of roles in diverse museums. Laura holds a Masters in Heritage Studies (Distinction) from the University of Salford and a BA in History (First Class Honours) from Lancaster University. Laura has a wealth of experience in the heritage sector, and has largely worked on projects that seek to encourage under-represented audiences to become long-term museum visitors. 
Sessions in which Laura Crossley participates
Paper
Laura Crossley, University of Leicester (Participant)
Research has painted an often-gloomy picture of the impact of the financial cuts on museums. A 2014 Museums Association (MA) survey found that 4...
Sessions in which Laura Crossley attends