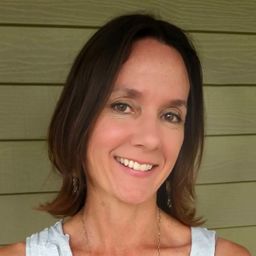 Kathryn Sampeck
Illinois State University
Kathryn Sampeck (A. B., A. M., University of Chicago, Ph.D. Tulane University) is an Associate Professor of Anthropology at Illinois State University. Her research focuses on the archaeology and ethnohistory of colonialism. Her work investigates how colonialism was a bodily experience, intellectual enterprise, and social exchange in Spanish America by examining the roles of Mesoamericans and Native Americans of the U.S. Southeast in the cultural history of taste, cultural landscapes, cartography, literacy, money and monetization, and commerce in American commodities in the Atlantic World. For the last seven years, she has worked in partnership with the Eastern Band of Cherokee Indians on heritage management and public education projects. She is Guest Editor for the Summer 2015 [Volume 62(3)] Ethnohistory, "Colonial Mesoamerican Literacy: Method, Form, and Consequence," published in cooperation with the John Carter Brown Library, Brown University. Sampeck is the 2015-2016 Central America Fellow at the David Rockefeller Center for Latin American Studies and the Afro-Latin American Institute at the Hutchins Center at Harvard University. She has been awarded fellowships by the John Carter Brown Library and the John D. Rockefeller Library, Colonial Williamsburg as well as grants by the National Science Foundation, Wenner-Gren Foundation for Anthropological Research, Social Science Research Council, Fulbright program, and Cherokee Preservation Foundation. Her publications include articles in American Antiquity, the International Journal of Historical Archaeology, Mesoamérica, Ancient Mesoamerica, and Journal of Latin American Geography, and Historical Archaeology. Sampeck is an Associate Editor for the journal Historical Archaeology.
Sessions in which Kathryn Sampeck participates
Paper
Kathryn Sampeck, Illinois State University (Participant)
For the past seven years, the Tribal Historic Preservation Office of the Eastern Band of Cherokee Indians and I have built together a program of...
Sessions in which Kathryn Sampeck attends