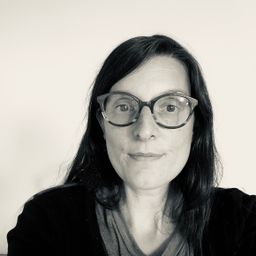 Gwenaëlle Reyt est doctorante en études urbaines à l'Université du Québec à Montréal (UQAM). Son travail de thèse porte sur les restaurants à Montréal entre 1960 et aujourd'hui et leur rôle dans la construction des identités culinaires québécoises. Elle se spécialise également sur les thématiques qui touchent le terroir, le tourisme et la gastronomie. À l'UQAM, elle enseigne à titre de chargée de cours ces thématiques dans les cours « Tourisme et Loisirs gourmands » et « Terroir et développement local ». Elle a également participé à la rédaction d'un mémoire visant l'inscription de la gastronomie comme élément de la nouvelle politique culturelle de la Ville de Montréal. Elle travaille aussi comme assistante à l'édition de TÉOROS, revue de recherche en tourisme. Son passé de journaliste spécialisé en alimentation lui a permis d'avoir une bonne connaissance du domaine de la gastronomie au Québec.
Sessions in which Gwenaelle Reyt participates
Concordia, LB Building - LB 123
Cocktail
Dr Jessica Mace, University of Toronto (Moderator)
Gwenaelle Reyt (Participant)
Prof. Michelle L. Stefano, University of Maryland, American Studies, United States (Participant)
Dr Marie-Blanche Fourcade, Musée de l'Holocauste Montréal et UQAM (Moderator)
To celebrate our film series dedicated to heritage, sponsored by the Department of American Studies at the University of Maryland and the United St...
Sessions in which Gwenaelle Reyt attends