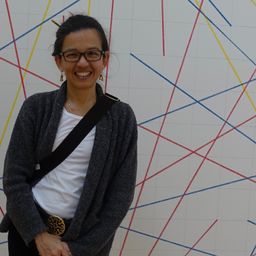 Ms. Kecia Fong
Ph.D. candidate
Western Sydney University
Kecia Fong is a conservation professional and PhD candidate at the Institute for Culture and Society, Western Sydney University. She has worked internationally for the Getty Conservation Institute, Aga Khan Trust for Culture, US National Park Service, World Monuments Fund and the Yangon Heritage Trust among others. Her doctoral research is sited in Yangon and examines how discourses of heritage and international conservation practices are transforming the physical, social, and ideational city of Yangon. She is a Visiting Scholar at the University of Pennsylvania and Senior Associate Editor for Change Over Time: An International Journal of Conservation and the Built Environment. 
Sessions in which Ms. Kecia Fong participates
Paper
Ms. Kecia Fong, Western Sydney University (Participant)
The nascent Yangon preservation movement poses a radical paradigmatic shift in perceptions of history, national identity, and Asian urban modern...
Sessions in which Ms. Kecia Fong attends