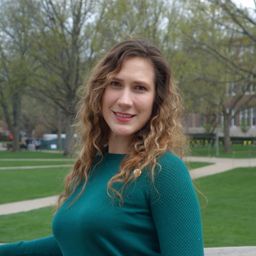 Dr. Rhiannon Bettivia
University of Illinois, Urbana-Champaign
Bettivia's research is in the area of digital preservation with a particular focus on cultural heritage such as film and video; digital and transmediated games; and time based media art. Her work examines how to document historical and contemporary interpretive frameworks for media objects via the creation of standards, metrics, and metadata.
Sessions in which Dr. Rhiannon Bettivia participates
Paper
Ms Elizabeth Stainforth, University of Leeds, History of Art and Cultural Studies, United Kingdom (Participant)
Dr. Rhiannon Bettivia, University of Illinois, Urbana-Champaign (Participant)
Within the last ten years, open-access web-based technologies have provided new methods for fostering engagement between cultural heritage organ...
Sessions in which Dr. Rhiannon Bettivia attends