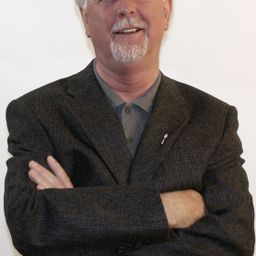 William Moss
Chef d'équipe-archéologue
Ville de Québec
William Moss has been Chief Archæologist for the City of Québec since 1985 where he coordinates municipal archæological heritage management for this UNESCO World Heritage City, the first such position in Canada. Mr. Moss has worked as an archæologist in England (Royal Ontario Museum, Peterborough; Royal Albert Memorial Museum, Exeter) and, in the province of Québec, for Parks Canada and the provincial Culture and Communications Department. He is a sessional lecturer at Laval University and is regularly to speak across Québec and abroad. A past president of the Society for Historical Archæology, Mr. Moss is active in several learned societies; he is a fellow of the Society of Antiquaries of London. He has received several awards from the tourist industry for his activities as a conference organizer. He has published widely, notably as guest editor of a thematic issue on the early modern period in Québec City simultaneously published in French ("L'archéologie récente des débuts de Québec", Archéologiques, vol. 22) and in English ("The recent archæology of the early modern period in Québec City", Post-Medieval Archæology, 43:1) in 2009. A publication on urban archæology around the world (Urban Archæology, Municipal Government and Local Planning: Preserving Heritage within the Commonwealth of Nations and the United States), jointly edited with Sherene Baugher and Douglas Appler, will be published in 2016. More than 200 studies – many of which have been published by the CÉLAT or in learned journals – have been prepared under his direction as Chief Archæologist. The projects carried out under his supervision have contributed to the conservation and development of numerous sites and have generated an important body of knowledge that has been successfully communicated to the local population.. Laval University awarded him an honorary Ph.D. in 2014 for his contribution to the knowledge of, the protection and the development of Québec City's archæological heritage.
Sessions in which William Moss participates
Paper
William Moss, Ville de Québec (Participant)
Archaeology has many faces. It is often recognized as a tool for economic development even though it may sometimes be accompanied by tales of ne...
Sessions in which William Moss attends