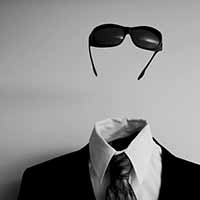 Michael Windover
Associate Professor
Carleton University
Michael Windover is Associate Professor and Head of Art & Architectural History at Carleton University.
Sessions in which Michael Windover participates
Sessions in which Michael Windover attends
Signup required
Dawson Hall (Le Balcon) St James united - Dawson Hall
4:45 PM - 8:30 PM | 3 hours 45 minutes

We propose a rich and colorful inaugural evening, in a mythical place: Dawson Hall, behind St James United Church (1887-1889, Alexander Francis ...

Cocktail
Signup required
UQAM, pavillon J.-A. De Sève (DS) - DS Registration table (meeting point)
4:30 PM - 6:00 PM | 1 hour 30 minutes

Walking tour of the working-class housing and churches of Saint-Pierre-Apôtre and Sainte-Brigide-de-Kildare (now the Sainte-Brigide Cultural and...
Signup required
UQAM, pavillon J.-A. De Sève (DS) - DS Registration table (meeting point)
1:30 PM - 6:00 PM | 4 hours 30 minutes

Bus tour of the Soulanges Canal and its facilities (1899-1959), currently undergoing a major enhancement project. The first stop will be at the ...

Repas
Tickets required Sold out Ticket sales have finished Ticket sales haven't started yet You've purchased a ticket
La Biosphère - Belvédère et salle panoramique
6:00 PM - 11:00 PM | 5 hours

We offer a unique experience for the closing dinner of this conference in Montreal, in the former U.S. pavilion of Expo'67 - the most popular of...

Event