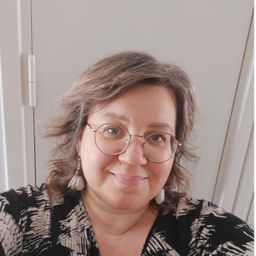 Hanna Kaisa Melaranta
Director of museum services, Town of Varkaus/ Chair, Teollisuusperintöseura, TICCIH Finland
Teollisuusperintöseura/ TICCH Finland
Hanna-Kaisa Melaranta (MSc) is the president of TICCIH Finland (Teollisuusperintöseura) and the Director of Museum Services at the town of Varkaus.
Hanna-Kaisa Melaranta has been the president of TICCIH Finland since 2018. As the president she has been active starter of the discussion about intangible industrial heritage in Finland. Alone and with her colleague Kirsi Ojala she has been held various presentations about the concept of intangible industrial heritage, for example in Cimuset conference in Kioto, Japan in 2019.
As a director of the museum of industrial town she has been researching Industrial development of the town of Varkaus, Industrial community and industrial environments and sites. One of her main objectives is the accessibility of the industrial collections of photographs, archives and physical objects (see for industrial collections of Varkaus museums and three other industrial towns).
Hanna-Kaisa Melaranta is collaborating with the local town development company (Navitas Yrityspalvelut) in a project for developing the Varkaus workers' housing area and the industrial sites as a site for tourism and business.
Hanna-Kaisa Melaranta is also collaborating with the University of Jyväskylä, Department of History and Ethnology with a qualitative, multidisciplinary research project People as keepers of intangible industrial heritage in 2020–2022 as a board member and as a part of the project team.
Main publications:
Hanna-Kaisa Melaranta: Matkaopas Varkauden teollisiin ympäristöihin (Guide to Varkaus industrial environments), 2019
Mari Immonen and Hanna-Kaisa Melaranta: Kerroksien kaupunki (City of layers), 2011
Various articles in biographies and other publications Various scripts for exhibitions, including Exhibition Ten Stories from the factory, Varkaus museums 2015-2021
Sessions in which Hanna Kaisa Melaranta participates
Sessions in which Hanna Kaisa Melaranta attends