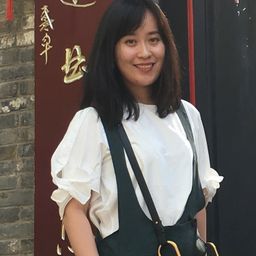 Shuyi Li
Nanjing University of Science & Technology
Dr. Shuyi Li is currently a lecturer at Nanjing University of Science & Technology. Her research interest is in integrating and innovating art, design, technology, and history, especially in the renovation of industrial heritage and intelligent protection technologies. She obtained her Ph.D. degree from the University of Burgundy Franche-Comté, France, in 2018. She has published two academic monographs and six academic papers. Her research is being supported by the Key Project of Philosophy and Social Science Research in Colleges and Universities in Jiangsu Province, and the Fundamental Research Funds for the Central Universities.
Books:
● "From Human to Urban: The Potential of Industrial Heritage in Shanghai", Harbin Institute of Technology Press 2020
● "TREASURES OF THE OLD FACTORIES:PAST, PRESENT AND FUTURE" , Harbin Institute of Technology Press 2020
Papers:
● "Reflections upon the Industrial Heritage Production Informationlize",Research on Heritage and Preservation, 2018(5), pp.31-35.
● "The Communication between Public Art and Masses", Urban Construction Theory Research, 2013(3), pp. 22-27.
● "Exploration of PBL Teaching Method in the Course of Industrial Heritage Protection and Reuse: A Sample from the Renovation Project of Shandong Plastic Testing Factory's Dormitory", 8th International Symposium on Global Architectural History Education & Research, Xian, 2019.
● " Study on the Overall Protection and Development of Historical Mountain Village in Luzhong District", 24th Annual National Residential Architecture Conference, Xuzhou, 2019.
● " The Essence and Method of Development: Re-discussion on the Connotation and Extension of. Smart City", 14th Conference on Urban Development and Planning, Zhengzhou, 2019.
● "A preliminary study on the night landscape design of business center based on the form and visual order theory", Annual National Planning Conference, Kunming, 2012. (Third author)
Sessions in which Shuyi Li participates