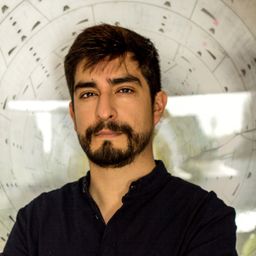 Víctor Muñoz Sanz
Assistant Professor of Urban Design
Delft University of Technology
Víctor Muñoz Sanz is an Assistant Professor of Urban Design (Tenure Track) at the Department of Urbanism of TU Delft. His recent work has examined the notion of workscapes, that is, the architectures and territories of human and nonhuman labor resulting from managerial and technological innovations. His PhD studied the transnational urbanism of the Bata Shoe Company satellite towns. For that, he did unprecedented fieldwork and archival research (20 towns, 13 countries) funded by Harvard's Druker Fellowship. This work received the 2018 Anthony Sutcliffe Dissertation Award of the International Planning History Society, recognizing the best thesis in planning history of 2016-17.
Muñoz Sanz holds the degree of Architect from the School of Architecture of Madrid (ETSAM, 2006), a Master of Architecture in Urban Design, with distinction, from Harvard University Graduate School of Design (2011), and a Ph.D. cum laude in Architecture from UPM (2016). He was a postdoctoral researcher at TU Delft in the project 'Cities of Making', and fellow at the Akademie Schloss Solitude. Prior to that, he was coordinator of the Jaap Bakema Study Centre, co-principal researcher of 'Automated Landscapes' at Het Nieuwe Instituut, Emerging Curator at the Canadian Center for Architecture, and research associate at the Harvard Graduate School of Design.
His research has been published, among others, in Urban Planning, Articulo-Journal of Urban Research, Solitude Journal, Harvard Design Magazine, Volume, Domus, e-flux Architecture, and in several book chapters. He is the co-editor of issue 25 of Footprint: Delft Architecture Theory Journal (with Dan Handel, 2019), and the books Habitat: Ecology Thinking in Architecture (with Dirk van den Heuvel and Janno Martens, 2020) and Roadside Picnics: Encounters with the Uncanny (with Alkistis Thomidou, 2022). He has lectured internationally, and his work on 'Automated Landscapes' was exhibited at the Venice Biennale 2018.
Sessions in which Víctor Muñoz Sanz participates
Sessions in which Víctor Muñoz Sanz attends