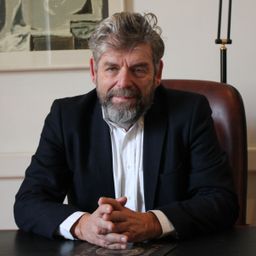 Konstantinos Bitzanis
CEO
Technopolis City of Athens
Born in Athens. Studied Industrial Engineering with postgraduate studies in Regional Planning. Twenty years of professional experience in upper management level positions in the Greek Industry.
From 2009 till 2011 Director of the Industrial Museum of Hermoupolis. From 2011 CEO of the multicultural place Technopolis City of Athens and from 2017 till 2019 President of the City of Athens Cultural, Sport and Youth Organization (OPANDA).
Has published several articles and studies about economy, industrial policies and culture.
Sessions in which Konstantinos Bitzanis participates
Sessions in which Konstantinos Bitzanis attends