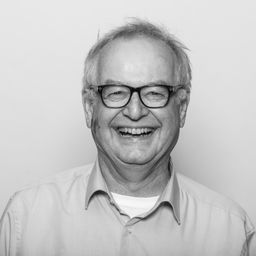 Markus Otto
Brandenburgische Technische Universität
(*1957) studied architecture and urban planning at the Technical University in Darmstadt / Germany and in Delft / Netherlands. After graduating, he worked in architectural offices in Darmstadt and Saarbrücken. In 1992 he founded the office for architecture and urban planning in Saarbrücken, and from 1995 together with Uwe Lück as a partner. The focus of the office was the refurbishment and conversion of listed industrial, administrative and residential buildings. The urban planning focus was on urban development planning, framework planning, village renewal planning and development planning for industrial wastelands. At the same time, Markus Otto volunteered in initiatives for the preservation of industrial monuments of the Saarland, in particular for the Völklingen Ironworks and the Alte Schmelz in St. Ingbert.
From 1992 to 1996 Markus Otto was a research assistant at the Chair of Design Engineering + Design at Professor Nicolas Fritz, University of Kaiserslautern. The focus of the work was on the valorization of industrial buildings and the revitalization of industrial wasteland, this in cooperation with the Chair of Urban Planning of Professor Albert Speer.
In 1998 Markus Otto was appointed to the field of work buildings, planning in industrial landscapes and design at the University of Applied Sciences Lausitz in Cottbus, now Brandenburg Technical University Cottbus-Senftenberg.
In 2001, the german-Polish Institute for New Industrial Culture INIK GmbH was founded in Cottbus, Wroclaw and Saarbrücken, of which Markus Otto was the managing director for many years. Markus Otto led numerous scientific projects in the field of revitalization of industrial wastelands and industrial buildings as well as in urban planning.
Sessions in which Markus Otto participates
Sessions in which Markus Otto attends