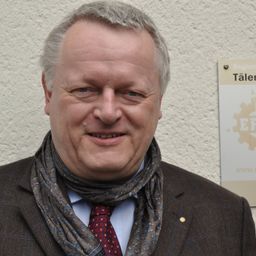 Hildebrand de Boer
ERIH Board Member
European Route of Industrial Heritage - ERIH e.V.
Drs. Hildebrand P.G. de Boer MA. (1955) studied History of Art and Archaeology at the State University of Groningen. Since 1983 he is professional for heritage conservation, redevelopment and tourism, with emphasis on industrial, engineering and military heritage. De Boer is President of the Holland Route
Foundation and previously worked at the Province of North Holland and the National Government's Project Office for Industrial Heritage.
Besides his international activities for ICOMOS, he was founding Vice-President of the European Route of Industrial Heritage (ERIH e.V.), currently Board Member.
De Boer focuses on development of (visitor) heritage networks in Europe as Managing Director of the Dutch Foundation for Industrial Culture and International Secretary of the Europa Nostra Industrial & Engineering Heritage Committee.
In 2021 De Boer was decorated by the King as a Knight in the Order of Orange Nassau.
Sessions in which Hildebrand de Boer participates
UQAM, pavillon J.-A. De Sève (DS) - DS-R510
9:00 AM - 10:30 AM | 1 hour 30 minutes

In this meeting, TICCIH representatives from around the world will present work in the field of industrial h...

Event
Sessions in which Hildebrand de Boer attends
Available Sold out Ticket sales have finished Ticket sales haven't started yet You've purchased a ticket
Usine C - Hall
6:30 PM - 9:30 PM | 3 hours

Come and share the good times of the congress and celebrate your scientific and professional discoveries in a former fruit jam factory, Usine C,...

Repas