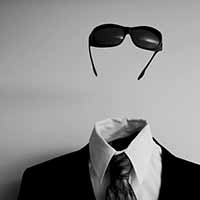 Moulshri Joshi is an architect and a teacher leading the award-winning design practice Space Matters in New Delhi. Moulshri's professional reflect her strong base in environmental, social and political concerns of urbanism. She has taught architectural design and theory for over a decade at the School of Planning & Architecture, New Delhi – also her alma mater - and has been a visiting faculty at the Urban Ecological Planning program at Norwegian University of Science and Technology, Norway. (More at www.spacematters.in)
Straddling a diverse built & research portfolio, Moulshri's expertise lies in curating complex, multistakeholder projects that require an empathetic and interdisciplinary approach. From safety audits of mohallas where children walk to school in Delhi to the conservation of the contaminated factory site of Union Carbide – how architecture as a method can solve exceptional as well as everyday problems – is question that runs through her work.
Since 2005, Moulshri has been working in the field of Industrial Heritage – domain of heritage that concerns itself with the interpretation and reuse of old industrial sites. Between 2012-2019, Moulshri built an atlas of India's industrial heritage inventory – a slow and deeply personal investigation of the vast, negative landscapes that remain in the fringes of our cityscapes and memory.
Currently, Moulshri is a member of South East Asia Advisory Committee of Ministry of Culture Taiwan, an Advisory Board member of Asian Network of Industrial Heritage (ANIH) and Expert Member, Ministry of Climate Change, Environments & Forests, Government of India.
Sessions in which Moulshri Joshi participates
UQAM, pavillon J.-A. De Sève (DS) - DS-R525
11:00 AM - 12:30 PM | 1 hour 30 minutes

In this roundtable we will resume and discuss main ideas and findings from the regular session on "Reinterpreting industrial heritage from a glo...

Roundtable
Sessions in which Moulshri Joshi attends
Available Sold out Ticket sales have finished Ticket sales haven't started yet You've purchased a ticket
UQAM, pavillon J.-A. De Sève (DS) - DS-R510
5:30 PM - 7:00 PM | 1 hour 30 minutes

Si la vallée du canal de Lachine a été le berceau de l'industrialisation canadienne, la géographie industrielle métropolitaine ne s'y est pas co...

Keynote with simultaneous translation / Conférence avec traduction simultanée
Available Sold out Ticket sales have finished Ticket sales haven't started yet You've purchased a ticket
UQAM, pavillon J.-A. De Sève (DS) - DS-R510
3:30 PM - 5:00 PM | 1 hour 30 minutes

In the refusal of people in communities abandoned by industrial capital to abandon their own places, we can read an implicit critique of the mob...

Keynote with simultaneous translation / Conférence avec traduction simultanée
Signup required
2:00 PM - 4:00 PM | 2 hours

Uncover the vestiges of the Canadian Pacifie Railway tracks and the former Angus Shops, which played integral raies in the industrial and reside...

Tour