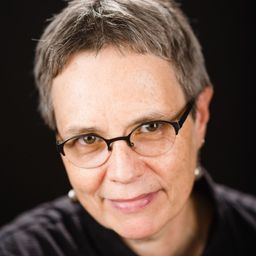 Cathy Stanton
she/her
Distinguished Senior Lecturer
Tufts University
Cathy Stanton is a Distinguished Senior Lecturer in Anthropology at Tufts University in Boston, where she teaches courses on ethnographic methods, food systems, myth and ritual, and cities. She has written widely about industrial heritage sites, including in her 2006 book The Lowell Experiment: Public History in a Postindustrial City, which won the 2007 Book Award from the National Council on Public History. Her most recent book, co-authored with Michelle Moon, is Public History and the Food Movement: Adding the Missing Ingredient (Routledge, 2018). She is active in community food systems work, including in her home in western Massachusetts.
translation_fallback: Sessions in which Cathy Stanton translation_fallback: participates
Translation_fallback: viernes 2 septiembre, 2022
Zona horaria: (GMT-05:00) Eastern Time (US & Canada)
translation_fallback: 3:30 PM
translation_fallback: 3:30 PM
UQAM, pavillon J.-A. De Sève (DS) - DS-R510
Keynote with simultaneous translation / Conférence avec traduction simultanée
Cathy Stanton, Tufts University (Speaker)
In the refusal of people in communities abandoned by industrial capital to abandon their own places, we can read an implicit critique of the mob...
translation_fallback: Sessions in which Cathy Stanton translation_fallback: attends