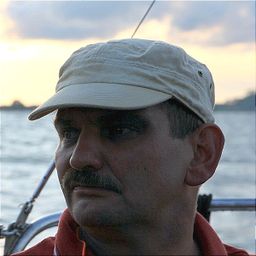 Martin Kaufmann
managing director
Restaurierungsatelier Die Schmiede GmbH
Martin Kaufmann:
Managing director, Restaurierungsatelier "Die Schmiede" GmbH since 1997 at Duisburg, North Rhine Westfalia, Germany. Member of DRV.

skilled in precision mechanics, basic studies in chemistry at TU-Dortmund and Ruhr Universität Bochum, studies in conservation of technical heritage at FHTW-Berlin, graduated in 1997, specialist in conservation of industrial heritage, architectural elements and modern sculpture
Sessions in which Martin Kaufmann participates
UQAM, pavillon J.-A. De Sève (DS) - DS-1545
Paper
Martin Kaufmann, Restaurierungsatelier Die Schmiede GmbH (Speaker)
Reusing original architectural elements made from iron, steel and aluminium seems to cause many structural and construction-physical problems in...
Sessions in which Martin Kaufmann attends