The emerging sustainable and competitive tourism in coal mining landscape of New Taipei City, Taiwan
Translation_fallback: what:
Paper
Translation_fallback: part of:
Translation_fallback: when:
translation_fallback: 9:30 AM, jueves 1 sep 2022 (20 minutos)
Translation_fallback: where:
Translation_fallback: how:
During the peak of coal mining period in the 1970s, there were around thirty coal fields in Taiwan. Nearly half of them were located at New Taipei City. After the final four coal mines closed in 2000, the last coal mining licence which is for the New Pingxi Coal Mine was also ended in 2019. And the above are all in New Taipei City. The domestic tourism policy of Taiwan was launched in the 1970s, the New Taipei City government established the independent department for tourism and travel in 2007. Since then, the coal mining landscapes and cultural sites become the components of New Taipei City tourist destinations, together with the conception of ecotourism and sustainable tourism. Taiwan as a society in which industrial heritage is influenced by the increasing convergence between cultural tourism, museumification and commercialization (Li, 2017). Regarding coal mining sites, the emerging relationships in between landscape and collective memory are created with the common identity of miners and local people, which reflect the patterns and trends of wider economic, social and cultural changes. At present, in New Taipei City, thirteen mining properties are the listed heritage, two tourist destinations in the former mining areas (a coal mine and a gold mine), moreover, there are couples of coal mining sites included in five different thematic travel brochures respectively. In the case of New Taipei City, coal mining heritage has been merging into the pack of rural landscape tourism. The tourism interpretation of these sites highlights the re-contextualisation of the coal mining legacy from both political and socio-economic perspectives. As Chambers (2010) argued, the re-presentation of a privileged subject in tourism reflects a political concern and practice at every level. The Barcelona Declaration (NECSTouR, 2018) "Better Places to Live, Better Places to Visit" seeks to demonstrate what tourism and cultural heritage sectors can achieve by working more closely together, for the benefit of citizens and cultural heritage as well as businesses, visitors and destinations. Its priorities are linked to the global 2030 Agenda for Sustainable Development Goals (SDGs). In the global agenda, ecological challenges, namely climate change, have been relegated to the fringe by COVID-19. However, their importance for tourism has not diminished, but will further increase in the future. Therefore, ecological sustainability will be key to long-term competitiveness. UNWTO (2020) stresses that this crisis represents an opportunity to rethink tourism, including how it contributes to the SDGs. By offering a deeper understanding of the valorisation of coal mine heritage tourism and its influence on broader Taiwanese narratives and global agenda, this paper examines the New Taipei City's tourism policy by the 5 "S" Strategy for Competitive and Sustainable Tourism (NECSTouR, 2018) as the prototype. In the post-COVID-19, it attempts to explore how to restore consumers' trust and confidence? How to use data for more balanced tourism? And how to turn future headwinds into opportunities? Possible approaches aim to be proposed for further discussion.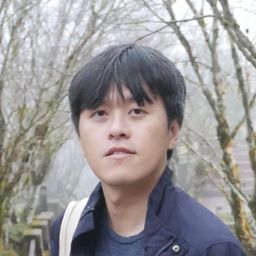 Department of Interior Design, China University of Technology, Taiwan
Assistant Professor
translation_fallback: Session detail