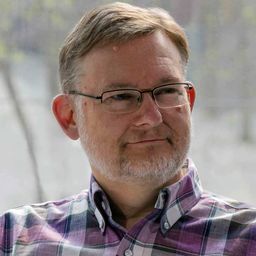 Dr. Robert MacDonald RPA
Senior Archaeologist & Assistant Managing Partner
ASI
Robert I. MacDonald has been on the staff of Archaeological Services Inc. (ASI) since 1982 and currently holds the positions of Senior Archaeologist and Assistant Managing Partner. He manages the archaeological and built-heritage components of large Individual Environmental Assessment (IEA) and Canadian Environmental Assessment (CEA) projects. He holds a Professional Class Archaeological License for the province of Ontario, and is accredited by the Register of Professional Archaeologists (RPA). Rob received his Honours Bachelor of Science and Master of Arts degrees in Anthropology from Trent University and his doctorate in Anthropology from McGill University. His special areas of expertise include ecological archaeology, archaeological site potential modelling, geographic information system (GIS) applications in archaeology, critical heritage studies, Iroquoian archaeology, and lithic analysis. At the University of Waterloo, Dr. MacDonald holds an appointment as an Adjunct Assistant Professor in the Department of Anthropology and serves on the Executive of the Heritage Resources Centre. At Trent University, he is an Adjunct Faculty member of the Anthropology Graduate Program and a Research Fellow of the Trent University Archaeological Research Centre. He is the past-president of the Ontario Archaeological Society, a Provincial Heritage Organization.
Sessions auxquelles Dr. Robert MacDonald RPA participe
Concordia, John Molson School of Business Building (MB) - MB S1.401
Roundtable
Dr Joel Konrad, ASI (Participant.e)
Rebecca Sciarra, ASI (Participant.e)
Marcus Letourneau (Participant.e)
Dr. Stephen Heathorn, McMaster University (Participant.e)
David Cuming, Cultural Heritage Resource Consultant (Participant.e)
Michelle Lee, Heritage Planner, City of Waterloo (Participant.e)
Dr. Robert MacDonald RPA, ASI (Participant.e)
Dr Joel Konrad, ASI (Modérateur.rice)
Private sector cultural heritage evaluation, protection, and management in Ontario exists at the nexus of academic theory, legislative direction...
Sessions auxquelles Dr. Robert MacDonald RPA assiste