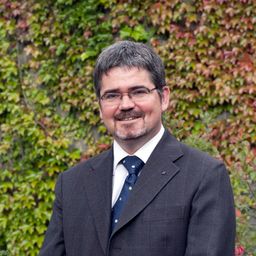 Prof. Stefan Berger
Director
Ruhr University Bochum
Stefan Berger is Professor of Social History and the History of Social Movements at Ruhr University Bochum, where he is also excecutive chair of the Foundation Library of the Ruhr. Before joining Ruhr University in 2011, he was Professor of Modern German and Comparative European History at the University of Manchester (2005 – 2011) and Professor of Contemporary History at the University of Glamorgan (2000 – 2005). He is currently chairing two externally-funded projects on industrial heritage in the Ruhr in global comparative perspective and industrial heritage and the lieux de memoire of the Ruhr. He is also directing an oral history project on the mining history of the Ruhr. Previously he has chaired the European Science Foundation Programme 'Representations of the Past: the Writing of National Histories in Europe, 1750 to the Present'.  He has published widely on comparative labour history, the history of social movements, the comparative history of historiography, historical theory and the history of nationalism and national identity. His most recent monograph is 'The Past as History: National Identity and Historical Consciousness in Modern Europe' (Palgrave MacMillan, 2015). His most recent edited collection is 'Nationalizing Empires' (with Alexei Miller, Central European University Press, 2015). On industrial heritage he published "Representing the Industrial Age: Heritage and Identity in the Ruhr and South Wales", in: Peter Itzen and Christian Müller (eds), The Invention of Industrial Pasts. Heritage, Political Culture and Economic Debates in Great Britain and Germany, 1850 – 2010 (Augsburg, 2013), pp. 14 – 35.
"Industriekultur und Strukturwandel in deutschen Bergbauregionen nach 1945", in: Dieter Ziegler (ed.), Geschichte des deutschen Bergbaus, vol. 4: Rohstoffgewinnung im Strukturwandel. Der deutsche Bergbau im 20. Jahrhundert (Münster, 2013), pp. 571 – 602.
Sessions auxquelles Prof. Stefan Berger participe
UQAM, pavillon J.-A. De Sève (DS) - DS-M240 - SALLE ANNULÉE
Regular session
Prof. Stefan Berger, Ruhr University Bochum (Modérateur.rice)
In many parts of Europe and North America, but also in Australia, Japan and parts of China, regions of heavy industry, in particular regions of coa...
Paper
Prof. Stefan Berger, Ruhr University Bochum (Participant.e)
This paper will compare ten regions of heavy industry from North America to Australia and from Japan and China to Europe, in order to find out a...
Sessions auxquelles Prof. Stefan Berger assiste
UQAM, pavillon J.-A. De Sève (DS) - DS Registration table (meeting point)
Tour
||| Les Mohawks constituent la nation amérindienne la plus nombreuse parmi les dix différentes nations que compte le Québec. La nation mohawk...