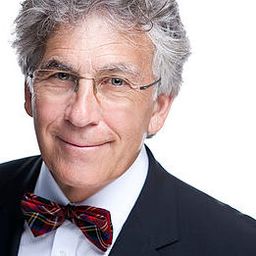 Michel Archambault
Professeur émérite
Université du Québec à Montréal
Michel Archambault (www.michelarchambault.com) is an Emeritus Professor of Tourism at the Université du Québec à Montréal (UQAM) School of Management and Past-Chair of the Board of Governors, Transat Chair in Tourism. Founder of the Transat Chair, he has been the first Chairholder from 1991 to 2012. He has extensive experience in various fields of the economy, in both the public (Associate Deputy Minister) and private sectors. He launched a partnership between the Transat Chair in Tourism and Amex Canada in 1994 to create the Cercle de tourisme du Québec. A close observer of new trends affecting the industry, Michel Archambault has initiated and overseen the organization of various international conferences and research projects designed to promote expertise and the sharing of ideas. Finally in 2004, he launches and is the Chair founder of the Tourism Intelligence Network – Réseau de veille en tourisme: www.veilletourisme.ca (a first of his kind and a model according to the OECD). He is currently involved in some research projects such as climate changes and tourism, economic and financial studies for ski and golf resorts, economic impacts of international direct flights, destination branding.
__
Member of the International Board of Atout France (Canada), he acts as Chairman of the Board of the Montreal High Lights Festival (Montréal en Lumière) from 2009 to 2015.  He was also an active member of both the board of Tourism Montreal (as acting Chairman from Nov 2013 to Aug 2014) and Destination Canada Research Committee. He was a member of the advisory committee of the Institut de la statistique du Québec (2000-2008) and of the Science Advisory Board of the Institut de la Montagne (Université de Savoie). The author of numerous articles on strategic tourism management practices and a popular lecturer at international forums and conferences, he received the 2000 Ontario Hostelry Institute-Amex Award; the 2005 Prix Performance Gala from the ESG UQAM Network; the 2007 Recognition Award from the Quebec Ski Areas Association.
Sessions auxquelles Michel Archambault assiste
UQAM, pavillon Athanase-David (D) - DR-200
Roundtable with simultaneous translation / Table ronde avec traduction simultanée
Mr. Craig Bennett Jr., Bennett Preservation Engineering PC, Charleston, South Carolina (Participant.e)
Martine Lizotte, École internationale d'hôtellerie et tourisme du Collège LaSalle (Modérateur.rice)
Pierre Mathieu, Explorateur Voyages (Participant.e)
France Lessard (Participant.e)
David Mendel, Mendel Tours (Participant.e)
What does heritage change for tourism? | Le patrimoine, ça change quoi au tourisme? Ce débat veut interroger les r...