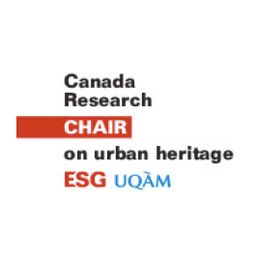 Karen Frostig
Brandeis University/Lesley University
Dr. Karen Frostig is the Founding Director of The Vienna Project. She is an Associate Professor at Lesley University and a Resident Scholar at the Women's Studies Research Center at Brandeis University. She is an interdisciplinary artist, author, and cultural historian, engaged in international activist projects dealing with traumatic memory, inherited erasures, and new forms of testimony. Karen exhibits her work extensively in the US and Europe, and is a frequent speaker at international conferences. Publications include: "Public Memory in Vienna: The Vienna Project as an interactive model of memorialization," in Genocide and Memory, (forthcoming); "Embodying Otherness." in Home/Land: Women, Citizenship and Photographie,s (forthcoming); "Performing Memory on the Streets of Vienna" in About Performance: Special Issue: High Stakes: Risk and Performance; Journal of the Department of Performance Studies at the University of Sydney, (2014); "Making Memory Visible," in Memory and Meaning: Digital Difference, (2013); "Citizenship After Genocide: Materializing memory through art activism" in Beyond Citizenship: Feminism and the Transformation of Belonging, (2013); "The Public Sphere: The New Performative Space," Women's Studies: An Inter-disciplinary Journal, (2012); and co-editor of Blaze: Discourse on art, women and feminism, (2007). Karen is also a recipient of several awards: Massachusetts Cultural Council Grants; National Fund grant; Zukunftsfond grant; Austrian Federal Ministry grants for Arts & Culture, and Education; Puffin Foundation grant; Shelley
Tyre grant; and numerous Lesley University grants and fellowships.
Karen holds dual citizenship in the Republic of Austria and the United States. Her latest work, The Vienna Project, opened at the Odeon Theater in 2013, and closed at the Austrian National Library in 2014. Her newest international project, Staging Memory, will take place in three major cities in Europe, and conclude in New York City in 2020.
Sessions auxquelles Karen Frostig participe
Sessions auxquelles Karen Frostig assiste
UQAM, pavillon J.-A. De Sève (DS) - DS-M560
11:00 - 15:00 | 4 heures

Much is being made of the perceived breakdown of the nation-state, which was historically configured as a "container" of heritage formations, adopt...

Regular session
Inscription req.
UQAM, pavillon Judith-Jasmin (J) - Salle Alfred-Laliberté
18:30 - 20:00 | 1 heure 30 minutes

Most of what we experience as heritage emerges into conscious recognition through a complex mixture of political and ideological filters, including...

Keynote with simultaneous translation / Conférence avec traduction simultanée