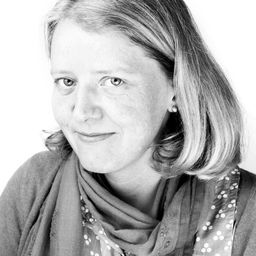 Hello! I am Professor of Heritage and Museum Studies at Ulster University.  As well supervising PhD students, I am Course Director of the MA Cultural Heritage and Museum Studies and the MA Museum Practice and Management (distance learning). I also lead the Engaging the Past research cluster in the Arts and Humanities Research Institute, Ulster University.
Reflecting my work on museums, heritage and community, I have published 
Museums and Community: Ideas, Issues and Challenges
 (Routledge 2007) and 
Politics Archaeology and the creation of a national museum of Ireland
 (Irish Academic Press 2000).
I am co-investigator on the AHRC and HLF funded project 
Living Legacies 1914-18: From past conflict to shared future
.  I work closely with the museum sector in Ireland, I am Chairperson of Board of Directors Northern Ireland Museums Council and on the Board of Directors of the Irish Museums Association.  
Currently I am working in the areas of community, memory and material culture. Some recent work includes:
'Artefacts as Agents for Change: Commemoration and Exchange via Material Culture' in Irish Political Studies (2016 31, 1).
'The "active museum": How concern with community transformed the museum' in McCarthy (ed) Museum Practice in The International Handbooks of Museum Studies (eds Macdonald and Leahy) (2015) Wiley Blackwell 978-4051-9850-9
And as an example of community engagement work, please view this short film: https://vimeo.com/164385098?lite=1
I am really looking forward to the ACHS conference and meeting other participants.  
Sessions auxquelles Prof Elizabeth Crooke participe
Sessions auxquelles Prof Elizabeth Crooke assiste