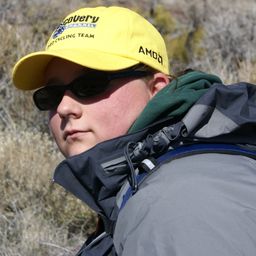 Dr Kathleen Van Vlack
Living Heritage Anthropology
Dr. Van Vlack recently received her PhD in the American Indian Studies Program at the University of Arizona. She has a B.A. in Anthropology and a Master's Degree in American Indian Studies, both from the UofA. Her Master's thesis focused on the traditional leadership system of the Southern Paiute Nation. She has worked with members of BARA since 2002 on a number of Native American environmental impact assessments. To date, she has worked with over 20 tribes in the western United States. Her dissertation research was funded by the Ruth Landes Memorial Research Fund and was focused on heritage resource management and Southern Paiute pilgrimage trails. Recently she has published a subsequent article on this topic in the journal of Ethnology. When not working Native American communities in the United States, Dr. Van Vlack has worked with traditional communities in the Bahamas on environmental conservation and heritage issues.
Sessions auxquelles Dr Kathleen Van Vlack participe
Paper
Dr Kathleen Van Vlack, Living Heritage Anthropology (Participant.e)
In many societies around the world, religious specialists engage in the act of pilgrimage. While on pilgrimage, specialists travel on long-estab...
Sessions auxquelles Dr Kathleen Van Vlack assiste