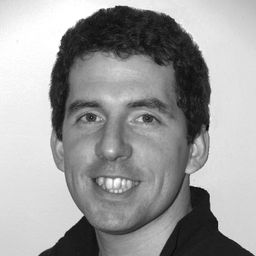 John Leroux
Curator - Beaverbrook Art Gallery
Canada
John Leroux has practiced in the fields of art history, architecture, visual art, curation, and education. He is currently the manager of collections and exhibitions at the Beaverbrook Art Gallery. Leroux holds a bachelor of architecture degree from McGill University, a master's in art history from Concordia University, and a PhD in history from the University of New Brunswick, where his doctoral research involved the exploration of Modernism in New Brunswick between 1930 and 1975, focusing on its cultural and socio-political reach. He has published sixteen books on art and architecture, including "Building New Brunswick: an architectural history," "Glorious Light: the Stained Glass of Fredericton" and "A Vision in Wood and Stone: The Architecture of Mount Allison University". He was selected to be a team member of Canada's official entry at the 2012 Venice Biennale in Architecture, and he has taught at the University of New Brunswick, the New Brunswick College of Craft and Design, and St. Thomas University.
Sessions auxquelles John Leroux participe
UQAM, pavillon J.-A. De Sève (DS) - DS-1570
Regular session
John Leroux, Canada (Participant.e)
Paper
John Leroux, Canada (Participant.e)
Throughout its 175-year history, Mount Allison University in Sackville, New Brunswick, has evolved into one of Canada's most admired educational...
Sessions auxquelles John Leroux assiste
UQAM, pavillon Judith-Jasmin (J) - Salle Alfred-Laliberté
Keynote with simultaneous translation / Conférence avec traduction simultanée
Lucie Morisset, Chaire de recherche du Canada en patrimoine urbain (Modérateur.rice)
What if we changed our views on heritage? And if heritage has already changed? While, on the global scene, s...