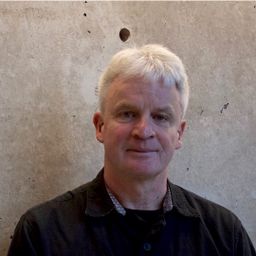 Prof. Steven Mannell
Professor
Dalhousie University
Steven Mannell, NSAA, FRAIC, is founding Director of Dalhousie University's international award-winning College of Sustainability, and led the College from 2008 to 2020. He is a practicing architect and Professor of Architecture. His research includes waterworks architecture and engineering, the conservation of modern built heritage, lightweight construction techniques, and the late 20th century emergence of "ecological" architecture. He is curator and author of Atlantic Modern: The Architecture of the Atlantic Provinces 1950-2000 (2001) and Living Lightly on the Earth: Building an Ark for Prince Edward Island 1974-76 (2016). His recent chapter "Environmental Architecture" (in Lam & Livesay, Canadian Modern Architecture, 2019) examines the origins, development, and potentials of sustainable built environments in Canada. He is currently expanding this study with a focus on the intersections of design and social movements.
Sessions auxquelles Prof. Steven Mannell participe
Sessions auxquelles Prof. Steven Mannell assiste
Inscription req.
Concordia, LB Building - LB 125
19:00 - 21:00 | 2 heures

Directed by Tom Fassaert and presented by Marc Jacobs. ___ Doel, a Belgian village near the Dutch border, is disappearing quickly and d...

Inscription req.
Concordia, LB Building - LB 123
18:00 - 19:00 | 1 heure

To celebrate our film series dedicated to heritage, sponsored by the Department of American Studies at the University of Maryland and the United St...

Cocktail