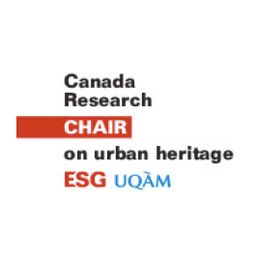 Prof. Dominique Poulot
Professeur
Université Paris 1 Panthéon-Sorbonne, France
Dominique Poulot, membre honoraire de l'Institut Universitaire de France, est professeur à l'Université de Paris 1 Panthéon-Sorbonne et président du Comité des Travaux Historiques et Scientifiques (Ecole des Chartes). Ses recherches portent sur l'institution du musée et plus largement sur la patrimonialisation aux époques moderne et contemporaine.
Il a été marqué par l'enseignement de Pierre Nora à l'EHESS, sous la direction duquel il a soutenu son DEA en 1979. Sa thèse de doctorat, dix ans plus tard, évoque les origines intellectuelles du patrimoine et la formation des musées en France. Jean Monnet Fellow à l'Institut Universitaire Européen (Florence) en 1990-1991, il élargit son horizon avant de devenir professeur d'histoire moderne aux Universités de Grenoble II puis de Tours, puis de rejoindre l'Institut d'art et d'archéologie de Paris 1 en 2000. Il a été Getty Scholar au Getty Research Institute, Ailsa Mellon Bruce Visiting Senior Fellow au CASVA, Washington, et professeur invité dans de nombreuses universités canadiennes et nord-américaines.
Il a notamment publié Surveiller et s'instruire. La Révolution française et l'intelligence de l'héritage historique, Oxford, Voltaire Foundation, 1996, Musée, nation, patrimoine, 1789-1815, Paris, Gallimard, « Bibliothèque des Histoires », 1997, Musées en Europe: une mutation inachevée, (avec Catherine Ballé), Paris, La Documentation française, 2004, Une histoire des musées de France, Paris, La Découverte, «L'espace de l'histoire», 2005, Musée et muséologie, Paris, La Découverte, « Repères », 2005, Une histoire du patrimoine en Occident, Du monument aux valeurs, Paris, PUF, « Le noeud gordien », 2006, Patrimoine et Musée : l'institution de la culture, Paris, Hachette, « Carré Histoire », 2014.
Il a dirigé des travaux collectifs, notamment L'enseignement de l'art, XVIIIème-XXIème siècles, Rennes, Presses Universitaires de Rennes, « Art et Société », 2009, Letters to Miranda and Canova on the Abduction of Antiquities from Rome and Athens, Los Angeles, Getty, « Texts and Documents », 2011, Goûts privés et enjeux publics dans la patrimonialisation, XVIIIe-XXIe siècle, Paris, Publications de la Sorbonne, 2012.
Sessions auxquelles Prof. Dominique Poulot participe
Sessions auxquelles Prof. Dominique Poulot assiste