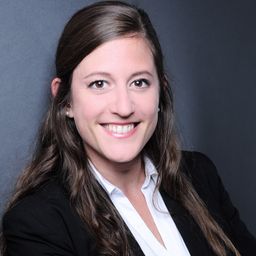 Christina Maags
Goethe University Frankfurt
Christina Maags is a PhD student and lecturer at the chair of Political Science with a Focus on China/East Asia at the Goethe University Frankfurt in Germany. Christina's main area of research deals with intangible cultural heritage in China, in particular the Chinese "Intangible Cultural Heritage Inheritors" program, ICH tourism practices and policies as well as the academic influence on the adoption of the ICH concept and related policy areas in China. Other research areas include studies on Chinese cultural policies and cultural diplomacy. Most recently, she has published an article in the Fudan Journal of the Humanities and Social Sciences in 2014 titled "Enhancing China's national image through culture festivals: A case study of China Culture Years in Europe". Ioan Trifu is a postdoctoral research fellow at the Interdisciplinary Center for East Asian Studies at Goethe University Frankfurt, Germany. He received his Ph.D. in Political Science from both the University of Lyon (France) and Tohoku University (Japan) in 2013. He has been visiting scholar at the University of Tokyo and more recently at Kyushu University. His doctoral dissertation focused on the postwar evolution of Japanese local politics. As a member of the research project "Protecting the Weak: Entangled Processes of Framing, Mobilization and Institutionalization in East Asia", he is currently in charge of the case-study regarding the protection of cultural heritage in Japan. His research is in the field of Japanese politics and public policy, with a particular focus on local revitalization, multilevel governance and heritage policy. He has a long-term interest in the opportunities offered by the comparative approach in heritage studies.
Sessions auxquelles Christina Maags participe
Paper
Dr Yujie Zhu (Participant.e)
Christina Maags, Goethe University Frankfurt (Participant.e)
Intangible Cultural Heritage (ICH)? What is that? Although the concept of ICH has been extensively discussed within UNESCO, the media, and state...
Paper
Ioan Trifu, Goethe University Frankfurt (Participant.e)
Christina Maags, Goethe University Frankfurt (Participant.e)
For decades the international heritage regime has increasingly been criticized as following a Western notion of and approach to cultural heritag...