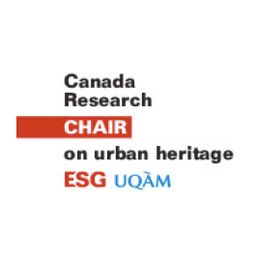 Dr Jane A. Legget
Auckland War Memorial Museum
Dr Jane Legget is Head of Research at Auckland Museum and a Research Associate at Auckland University of Technology and Victoria University of Wellington. She has worked variously in the museum sector in New Zealand and the United Kingdom as curator, manager, consultant and academic. Her professional and research interests include heritage management, museum quality standards, performance indicators, women's heritage, museum repatriation programmes, heritage and cultural tourism, museum public policy, museum training and development. A Fellow of the Museums Association of Great Britain, Jane developed two award-winning museums in Birmingham, England: the Museum of the Jewellery Quarter and Soho House Museum. As a Bright Futures Top Achievers Doctoral Fellowship she undertook her PhD in museum management at Massey University. She edited Te Ara – Journal of Museums Aotearoa and undertook the initial development of the New Zealand Museums Standards Scheme. As an Associate Director of the New Zealand Tourism Research Institute, she led the Cultural Heritage Research Programme Area. She has also worked for the New Zealand Historic Places Trust (now Heritage New Zealand) and was Museum Development Officer for the North Island, based at the national museum - the Museum of New Zealand Te Papa Tongarewa. Publications include: From Sugar Industry to Sugar Heritage: changing perceptions of the Chelsea Sugar Works. In Jolliffe, L. (Ed) Sugar Heritage and Tourism in Transition, Bristol, UK: Channel View Publications, 189-207. 2013 Mining the Mining Museum on New Zealand's North Island: rich veins of dissent. In Conlin, M.V. and Jolliffe, L. (Eds), Mining Heritage and Tourism: a global synthesis, London: Routledge, 57-71. 2011. Measuring what we treasure or treasuring what we measure? Investigating where community stakeholders locate the value in their museums. Museum Management and Curatorship, 24 (3), 213-232. 2009. DOI: 10.1080/09647770903073052 Restitution and Repatriation: Guidelines for good practice. London, UK: Museums and Galleries Commission. 2000.
Sessions auxquelles Dr Jane A. Legget participe
Paper
Dr Jane A. Legget, Auckland War Memorial Museum (Participant.e)
In Aotearoa, New Zealand, museums and Maori increasingly work together to elaborate practices for managing material culture and Indigenous knowl...
Sessions auxquelles Dr Jane A. Legget assiste
Pawâ
4 heures, 19:00 - 23:00
La Scena - La Scena (intérieur)
Repas
The closing dinner of the conference, called "Pawâ" according to a French-Canadian tradition borrowed from the Native American lexicon, will be an ...