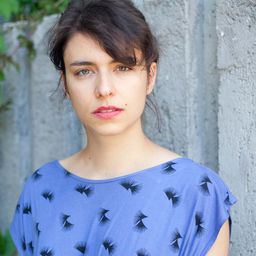 Lea Vene
curator, researcher
Gray Area
Lea Vene is an art historian, cultural anthropologist and fashion theorist. She works as a curator in the gallery Miroslav Kraljević and Photo gallery KIC in Zagreb, Croatia; she's one of the organisers of ETNOFILm (Ethnographic film festival) and a researcher in CIMO - Centre for Research of Fashion and Clothing in Zagreb. She is active member of association grey) (area space for contemporary and media art and researcher in the project Industrial heritage of the island of Korčula. She's a teaching assistant at Faculty of Textile Technology, Zagreb.
Sessions auxquelles Lea Vene participe
Paper
Lea Vene, Gray Area (Participant.e)
In the past century, the Island of Korčula largely based its production and economy on well-developed industries (shipbuilding, assemblage, fish...
Sessions auxquelles Lea Vene assiste