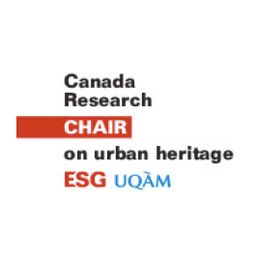 Bio: Leah Decter Based in Winnipeg, Treaty 1 territory, Leah Decter is an inter-media artist whose work integrates video, digital media, installation, textiles, performance, critical collaboration, social practice and writing. Decter's work contends with histories and contemporary conditions of settler colonialism and systems of white dominance in Canada through a critical white settler lens. Her work enacts embodied insertions into land, land/scape and public space, deploys personal and historical narratives, and tampers with iconic elements of Canadian nationalist visual culture to disrupt pervasive colonially embedded mythologies and relations with the intention of contributing to just futures. Decter has exhibited, presented and screened her work widely in Canada including at the Winnipeg Art Gallery, Grunt Gallery, Dunlop Art Gallery, McKenzie Art Gallery, Images Festival, the Institute of Performance and Politics' Hemispheric Enquentro, and Trinity Square Video. Internationally her work has been featured in the US, UK, Australia, Germany, Malta, the Netherlands and India. Recent curatorial project include 'Mammo'iiang to Make Change' (co-curated with Jaimie Isaac). Decter's writing has been published in West Coast Line's Reconcile This! (2012 co-authored with Jaimie Isaac), Fuse Magazine's Decolonizing Aesthetics Issue (2013, co-authored with Carla Taunton) and The Land We Are: Artists and Writers Unsettle the Politics of Reconciliation (two chapters co-authored with Ayumi Goto and Jaimie Isaac respectively). IN 2014 her ongoing project (official denial) trade value in progress (co-activated with Jaimie Isaac) was featured in Studio: Craft and Design in Canada, and the Journal of Canadian Art History. Decter holds an MFA in New Media from Transart Institute (Berlin) and is a PhD Candidate in Cultural Studies at Queen's University (Kingston).
Sessions auxquelles Leah Decter participe
Paper
Leah Decter, Queen's University (Participant.e)
This paper foregrounds, as critical "artist-history exchanges," performative interventions that act upon everyday spaces and objects with the im...