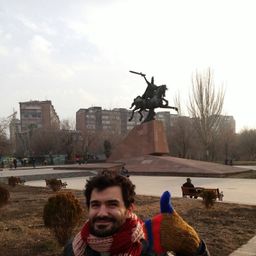 Mesut Dinler
PhD Student
Politecnico di Torino
Mr. Dinler is a Ph.D. candidate at the Architectural and Landscape Heritage Program of the Politecnico di Torino, Italy. He obtained his M.S. degree in 2013 in 'Cultural Heritage Conservation Program' in Middle East Technical University, from where he got his B.Arch. degree as well in 2009. He worked as a teaching assistant at the Restoration Department in Mimar Sinan Fine Arts University and he gained internships both with US/ICOMOS and the Getty Conservation Institute.
Sessions auxquelles Mesut Dinler participe
Paper
Mesut Dinler, Politecnico di Torino (Participant.e)
The strong dominance of European architects in the Turkey Republic, both in academia and professional practice, started in the early decades of ...
Sessions auxquelles Mesut Dinler assiste