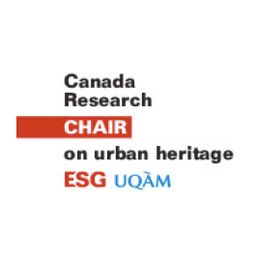 Pierre-Mathieu Le Bel is ingenieur de recherche and part – time teacher at Université Blaise Pascal. He also taught social and cultural geography at Ottawa University, Concordia University and Université du Québec à Montréal. He has consistently worked in the field of literary geography and of urban heritage. He is the main researcher for "Itinéraire littéraire en Bourbonnais. A few publications: Brosseau, M. et P.-M. Le Bel (2016) « Polychronotopocity and urban space in crime fiction » In Fletcher, L. Popular Fiction and Spatiality. Londres Pallgrave MacMillan. Accepté, à paraitre. Le Bel, P.-M. et S. Hernandez (2014) « Les mégaprojets à Montréal, de Drapeau à Coderre ». Organisations et territoires. 23(3) : 43-48. Le Bel, P.-M. (2012) « Patrimoine vécu et choc des mémoires urbaines dans le Redlight de Montréal ». ACME, Revue électronique internationale de géographie critique/ An International E-Journal for Critical Geographies, 2(2): 229-249. Le Bel, P.-M. et S. Marceau (2012) « La spatialité du texte : étude sur la réception des Morts qui dérangent ». Espaces Temps. Revue électronique des sciences humaines et sociales. Textuel, 02.04.2012, http://espacestemps.net/document9425.html Le Bel, P.-M. (2012) Montréal et la métropolisation : une géographie romanesque. Essai. Montréal, Triptyque. Le Bel, P.-M. (2011) « Choc des mémoires collectives et espaces thématiques dans ce qui reste du Redlight montréalais ». Globe. Revue internationale d'études québécoises, 14(1) : 197-214.
Sessions auxquelles Pierre-Mathieu Le Bel participe
Paper
Pierre-Mathieu Le Bel, Université Blaise Pascal (Participant.e)
Literature not only takes part in the construction of its own geography in the text, or causes a modification of the urban or rural development,...
Sessions auxquelles Pierre-Mathieu Le Bel assiste
Pawâ
4 heures, 19:00 - 23:00
La Scena - La Scena (intérieur)
Repas
The closing dinner of the conference, called "Pawâ" according to a French-Canadian tradition borrowed from the Native American lexicon, will be an ...