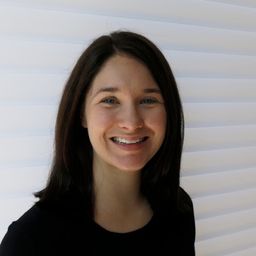 Dr. Sarah E.K. Smith
SSHRC Postdoctoral Fellow
Harvard University
Dr. Sarah E.K. Smith is a SSHRC Postdoctoral Fellow at Harvard University, where she is affiliated with the Transnational Studies Initiative at the Weatherhead Center for International Affairs. Her research focuses on contemporary art in North America, with specific interest in the relationship between culture, economics and globalization. Smith received her Ph.D. in Art History from Queen's University and in 2014 was awarded the Governor General's Academic Gold Medal. In 2015, Smith held the Canada­-US Fulbright Visiting Research Chair in Public Diplomacy at the University of Southern California. She has published her research in journals including TOPIA: Canadian Journal of Cultural Studies, Journal of Modern Craft and Journal of Canadian Studies. Her monograph General Idea: Life & Work will be published by the Art Canada Institute in 2016. Smith is currently working to co-edit a special volume of Journal of Curatorial Studies.
Sessions auxquelles Dr. Sarah E.K. Smith participe
Paper
Dr. Sarah E.K. Smith, Harvard University (Participant.e)
Bearing in mind the legacy of artist-history interventions, this paper will address one such project to consider how heritage collections can be...
Sessions auxquelles Dr. Sarah E.K. Smith assiste
UQAM, pavillon J.-A. De Sève (DS) - DS-M460
Regular session
Prof. Carla Taunton, Nova Scotia College of Art and Design University, Division of Art History and Critical Studies, Canada (Modérateur.rice)
Dr Andrea Terry, Lakehead University (Modérateur.rice)
This session explores artist-history exchanges in the context of heritage sites, venues and spaces, and considers recent curatorial and artistic...