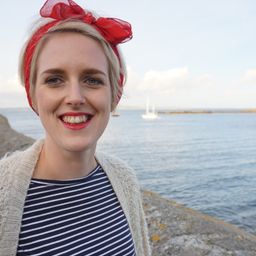 Sarah Harvey Richardson
PhD Candidate
University of Leeds
Sarah Harvey Richardson is a third year PhD candidate in the School of Fine Art, History of Art and Cultural Studies, University of Leeds. Her current research is concerned with the concept of 'audiences' and audience engagement and development practices in art galleries; in particular an exploration of the juncture between the theoretical and the practical, influenced by her work in gallery education. Other areas of interest include: cultural value, policy (and its relationship to practice), the politics and power of the institution, identity/identification, and, ways of knowing. 

Sarah is a member of the Centre for Critical Studies in Museums, Galleries and Heritage, Leeds, and is part of the postgraduate committee working to promote the Cultural Value Research Theme at the University of Leeds. She also has a background in gallery education, with a particular focus on adult learning, and is passionate about the provision of engaging arts experiences for all. She completed her MA in Art Gallery and Museum Studies with Distinction (University of Leeds, 2012), and holds a BA with First Class Honors in Fine Art (Leeds Beckett University, 2008).
Sessions auxquelles Sarah Harvey Richardson participe
Paper
Sarah Harvey Richardson, University of Leeds (Participant.e)
This paper is concerned with how "place" can potentially inform and transform the knowledge and practice of a particular institution, and, in tu...
Sessions auxquelles Sarah Harvey Richardson assiste