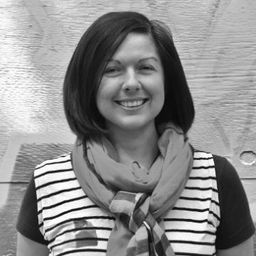 Rebecca Sciarra
Cultural Heritage Specialist and Manager of Business Development
ASI
Rebecca has worked in both the private and public sectors, providing expertise in environmental compliance, monitoring and mitigation and developing appropriate strategies to conserve Ontario's cultural heritage resources. She has worked extensively within Ontario's class environmental assessment process with a focus on light rail transit and transportation infrastructure and also specializes in municipal and provincial conservation  planning policy. 

She works proactively with project proponents and clients to explore innovative and collaborative opportunities. She also promotes the integration of cultural and natural heritage resources into the infrastructure planning and design process and linking these resources to related policy frameworks and strategies addressing economic development, sustainability, recreation and tourism.
Sessions auxquelles Rebecca Sciarra participe
Sessions auxquelles Rebecca Sciarra assiste
Inscription req.
Concordia, LB Building - LB 125
19:00 - 21:00 | 2 heures

Directed by Tom Fassaert and presented by Marc Jacobs. ___ Doel, a Belgian village near the Dutch border, is disappearing quickly and d...

Inscription req.
Concordia, LB Building - LB 123
18:00 - 19:00 | 1 heure

To celebrate our film series dedicated to heritage, sponsored by the Department of American Studies at the University of Maryland and the United St...

Cocktail
Inscription req.
Concordia, LB Building - LB 125
19:00 - 19:35 | 35 minutes

Directed by William Shewbridge and Michelle Stefano USA; 35 mins Presented by Michelle Stefano ___ After 125 years o...