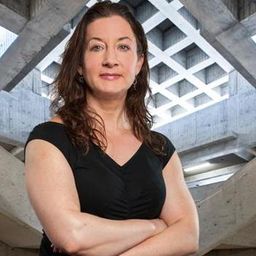 Lianne McTavish (PhD, University of Rochester, 1996) is Professor in the History of Art, Design, and Visual Culture at the University of Alberta, where she offers courses in early modern visual culture and critical museum theory. Lianne has received four SSHRC Standard Research Grants, as well as grants from the Killam Research Fund, Hannah Institute for the History of Medicine, and Canada Council for the Arts. Her interdisciplinary research—informed by her graduate degrees in Visual and Cultural Studies—has included work on the history and theory of museums. She has published a monograph entitled Defining the Modern Museum (University of Toronto Press, 2013), and articles in Cultural Studies (1998), Acadiensis (2003), New Museum Theory and Practice: An Introduction (2005), the Canadian Historical Review (2006), and the Journal of Canadian Studies (2008). She is currently completing her fourth book, and also undertaking a new project on the more than 300 museums located throughout Alberta. "Museums in Small Town and Rural Alberta: Economies, Identities, and Places" is funded by a SSHRC Insight Grant. An associate curator at the Beaverbrook Art Gallery in Fredericton from 2003–2007, Lianne continues to curate and write catalogues for exhibitions of contemporary art.
Sessions auxquelles Dr Lianne McTavish participe
Paper
Dr Lianne McTavish, University of Alberta (Participant.e)
The Torrington Gopher Hole Museum offers a case study for analyzing how heritage was invented both to engage diverse stakeholders and reshape th...