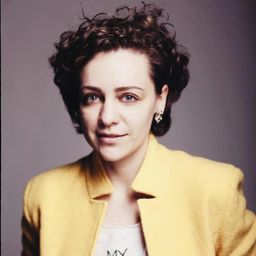 Having an educational background in architecture, with a strong focus on the integration of the architectural heritage in the urban development process, the social aspects involved and the multidisciplinary approach in sustainable development of urban and rural communities, Loredana's professional profile is filled with different types of experiments meant to answer as much as possible to the HOWs and WHYs involved in the process of the contemporary architecture production.
Her interest in the architectural heritage started to develop 10 years ago, when she initiated a volunteer based research project, The Mourning Houses project. The educational foundation was consolidated at ENSA Paris-Belleville where she studied for 2 years the contemporary approach on the recent architectural heritage within a DSA specialization program. In 2013, she published the RePAD Guide, the first Romanian guide for the rehabilitation of the architectural heritage.
Her interest in photography gave birth to documentary projects such as 'Bucharest, the little Paris?', for which she received a creation residency at the Romanian Cultural Institute in Paris and brought her some interesting collaborations, such as the one with The French Institute in Timisoara and the French Architecture office, Encore Heureux, for the 7th edition of SurExpositions.
As a junior architect, she experienced both, large scale projects with Lauster & Radu Architects (Bucharest) and LAN Architecture (Paris) and small scale, with A A Feraru Architect et Urbanist (Paris).  
Probably, for being considered a young professional with good perspectives, Forbes magazine included her name in the Romanian top 30 under 30, the 2014 edition. 
 
"We bring our creative thinking and make full use of contemporary art language and interactive cleverness to translate deep historical research projects into accessible experiences for future communities.
Our work is focused on the integration of the cultural heritage in the urban development process. We pay particular attention to the social aspects involved and the multidisciplinary approach in the sustainable evolution of urban and rural communities.
Gathering a wide range of knowledge, we merge our expertise as researchers, practitioners, advocates or public officers and develop new fields of study by raising daring questions and producing new tools. 
We truly believe that investing in heritage is not just an option. It's one important responsibility. It's not something related to a specific profession, but to the human nature, to how we grow as society. We don't invest for better consumption, but to find the proper way to emerge further. We don't protect heritage for the sake of it, but for understanding how we can better evolve. 
Together, we can prepare a better future for our past.
Sessions auxquelles Loredana Bruma participe
Sessions auxquelles Loredana Bruma assiste