Contested Pasts: Urban Heritage in Divided Cities
Heritage Changes Politics
Heritage in Conflicts
Urban Heritage
Architecture and Urbanism
Heritage changes politics
Political uses of heritage
Uses of heritage
Heritage and conflicts
9:00, Lundi 6 Juin 2016 (6 heures)
This session seeks to explore the role of urban heritage in mediating and contesting political conflict in the context of divided cities. We take urban heritage in a broad sense to include places left, scarred or transformed by geo-political dispute, national and ethnic division, violence and war. The case studies can include tangible spaces such as elements of border architecture, historic sites, ruins and urban traces of the conflict, and memorials; as well as intangible elements of city, including urban voids, everyday rituals, place names and other forms of spatial discourse. These can be both designated and undesignated urban heritage sites.
The session is divided in three equal parts:
Transformation of Heritage as "Conflict by Other Means".
Urban heritage is often re-designed, re-invented and employed as an instrument of political division in the cityscape. Discrete religious heritage dominates the Greek and Turkish sides of Nicosia, urban parades invested with separate sectarian traditions are held in Belfast, streets in Sarajevo and East Sarajevo acquired different commemorative names after the war.
We ask: What role do spatial remnants, practices and discourses of the past play in the demarcation of urban territories? What happens when heritage of one social group becomes "displaced" on the side of the other? How does urban heritage mediate and contest socio-spatial marginalization, discrimination and exclusion?
2. Dealing with Contested Heritage.
The political division of the city itself often leaves contested urban heritage in the cityscape. The legacy of ethnic clashes is still visible in the cityscape of Beirut, while traces and memories of the Berlin Wall still haunt the city.
We ask: What should be done with remnants of the city's division in the post-conflict scenario? What influence do preservation and commemoration of these places have on transformation of the city's spatial morphology, flows of urban life and place identity? In what ways can transformation of such heritage contribute to reunification and reconciliation?
3. The Everyday Uses off Urban Heritage in Divided Cities.
Common research on urban heritage often focuses on representational capacities and the symbolic role of heritage sites. We ask: How are the official discourses of history and memory embedded in these sites accepted, contested and/or transformed through their use? In which ways are new popular and unintended meanings inscribed in these sites through spatial practices around them?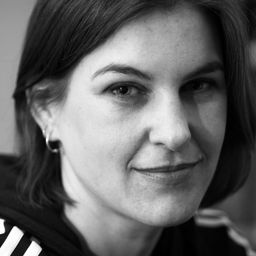 Technische Universität Berlin
Junior Professor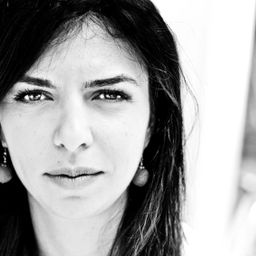 Technical University Berlin
Humboldt Postdoctoral Research Fellow
Sous sessions