Critical Heritage Theory: Foundational Cores and Innovative Edges
Heritage as an Agent of Change (Epistemologies, Ontologies, Teaching)
Activists and Experts
Heritage as an agent of change
Epistemologies
Ontologies
Teaching
9:00, Lundi 6 Juin 2016 (6 heures)
The field of heritage has emerged as a key site of reflection. Influenced by shifts in the academy (e.g., post-colonial, post-structural and feminist theories), heritage scholars are bringing increased attention to the deployment of heritage as both a conceptual category and a contested field of power and discourse. Nevertheless, significant challenges remain in communicating what comprises the theoretical and methodological toolkit of heritage studies. Scholars are still mapping out the nuances and contexts of critical heritage as a distinct theory, and grappling with what exactly heritage is and why it constitutes a valid area of investigation. This changing vision of heritage as a (quasi-) independent field of study is promising, as it brings increased attention to the political and social contexts of heritage, and how heritage engages theories of development, post-colonial theory, rights and justice, and ecology.
Reflecting on "What does heritage change?" and the current state of the field—its theorists, its practices, and its promises—one critique could be that heritage studies lack a rigorous theoretical or methodological approach. It is something of an irony that so little discussion has been devoted to the intellectual heritage of heritage studies. What theoretical foundations hold the field of heritage studies together and compose its core? What intellectual roots stabilize the field into a coherent endeavour? At the same time, what are the edges of its innovation? As a multidisciplinary, interdisciplinary and transdisciplinary arena of collaboration and intellectual "poaching," heritage studies have thrived at the edges of innovation vis-à-vis well-established disciplines. However, as with most interdisciplinary fields, this could be a strength as well as a weakness, and heritage studies stand vulnerable to criticisms of having a weak or even "vacuous" core, or engaging in intellectual dilettantism. In this session we propose it is only by mapping its core theoretical strengths, embedded in a critical intellectual tradition, that we can assertively push forward in innovating along its edges.
Moreover, locating heritage studies in the critical tradition articulates with important debates on how the identity and expertise of the professional heritage scholar is being reconstituted and reimagined. This session continues those debates, and argues that such discussion is most productive when engaging heritage professionals both inside and outside the academy. After all, a major premise of critical heritage theory is to include voices from inside and outside academia, and to provide more interactive models, with mechanisms to identify theoretical and substantive insights and intervene in contemporary debates.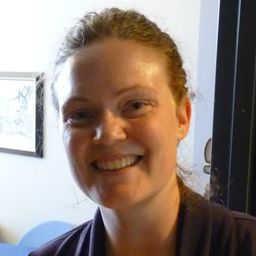 University of Maryland, Department of Anthropology, United States
Assistant Professor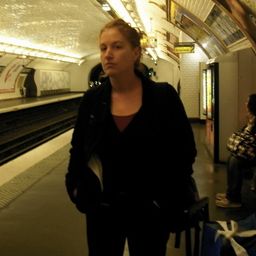 Michigan Technological University, Department of Social Sciences, United States
Assistant Professor
Sous sessions