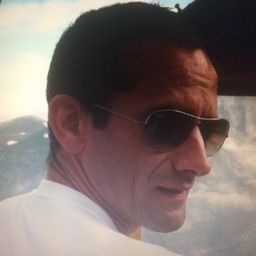 Sébastien Templier
Agent de planification, de programmation et de recherche
Coordination régionale des mesures d'urgence, de la sécurité civile et de la liaison avec les salles d'urgence - CIUSSS du centre-Sud-de-l'Île-de-Montréal
Géographe de formation, journaliste de profession pendant 20 ans, revenu à la géographie pour contribuer à mieux gérer les risques de catastrophes, qu'ils soient d'origine naturelle ou anthropique. Intérêt marqué pour la prévention des risques d'origine naturelle, la sécurité civile et la continuité des opérations.
Basically geographer, journalist by profession during 20 years, back to geography to help better manage the risks of disasters, whether natural or anthropogenic origin. Strong interest in the prevention of natural hazards, the civil security and the operations continuity.
Actuellement Agent de planification, de programmation et de recherche à la Coordination régionale des mesures d'urgence, de la sécurité civile et de la liaison avec les salles d'urgence - CIUSSS du centre-Sud-de-l'Île-de-Montréal.
Sessions in which Sébastien Templier participates
9:00 EDT - 10:00 EDT | 1 hour

Devant l'apparition d'un nouveau virus, la Coordination régionale des mesures d'urgence, de la sécurité civile et de la liaison avec les salles ...

Communications libres