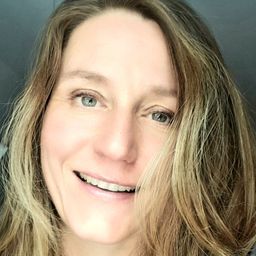 Eva Cohen
Civil Protection Youth Canada (CPYC)
Eva Cohen 2021
Eva is the Founder & Principal of Civil Protection Youth Canada (CPYC); a Not-For-Profit Social Enterprise with the mission to equip and empower the next generation with hands-on training and skills to anticipate, prepare for, mitigate, respond to, and recover from disasters; to close the gap between those affected and those addressing the challenges.
Eva herself is a great example that actively integrating youth into the world of civil protection is key to ensure lasting engagement and passion. She brings to the table international experience and a thorough understanding of the interdependence of the various essential factors for sustainable success of citizen based disaster surge capacity and resilience.
Before immigrating to Canada in 2003, she served with the German Federal Agency for Technical Relief (Technisches Hilfswerk, THW); an all-hazards government organization based on volunteer experts, and to this day she continues to be the bridge to encourage international expert exchange. Eva served as certified K9 Team trainer in the Urban Search and Rescue unit of her local detachment in the Alps where she also participated in a capacity building mission in Italy.
Years of dedicated work in the field of civil protection have helped her to develop a clear vision for strengthening Canadian emergency preparedness and community resilience. For over a decade, Eva has been an outspoken advocate for the establishment of a volunteer-based Civil Protection Agency in Canada.
During the 2017 flooding in Western Quebec and Eastern Ontario, she was frequently called upon as an expert on disaster relief and interviewed prominently on national and local radio and television. She has written articles for the Esprit de Corps Magazine, an op-ed in the Ottawa Citizen, and her concept and work were featured repeatedly in the Globe and Mail.
She lives in Cantley, Quebec, with her husband and two sons.
Sessions in which Eva Cohen participates
15:00 EDT - 16:00 EDT | 1 hour

Our presentation provides an example of how the 4 central themes of the summit are brought together by building capacity through youth engagemen...

Communications libres
Sessions in which Eva Cohen attends
9:00 EDT - 10:30 EDT | 1 hour 30 minutes

The opening conference will be held in a panel format. Two speakers will make a presentation and then participate in a discussion. The opening c...

Activités participatives
11:00 EDT - 12:00 EDT | 1 hour

Reconciliation with indigenous peoples across the globe has provided us the opportunity to understand the importance of respecting and appreciat...

Communications libres
15:00 EDT - 16:30 EDT | 1 hour 30 minutes

Climate change is and will continue to impact the systems that make-up and support communities globally (e.g. financial systems, health systems,...

Activités participatives
10:30 EDT - 12:00 EDT | 1 hour 30 minutes

Pour la conférence de fermeture, nous recevons Michel C. Doré qui viendra faire un bilan de la semaine et nous offrir quelques réflexions pour les ...