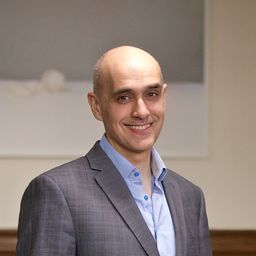 Sidney Ribaux
Director of the Bureau de la transition écologique et de la résilience
Ville de Montréal
Mr. Sidney Ribaux co-founded Équiterre in 1993 and served as Chairman of its Board of Directors until 1998. Then, as Executive Director until 2019, he participated in the development, implementation and financing of all the organization's strategies and projects in the areas of fair trade, local and organic agriculture, energy, mobility, climate change, responsible consumption and sustainable building.
A Fellow of Ashoka (2007) and recipient of the first Canadian Award for Environmental Innovation from the Royal Canadian Geographical Society (2009), Mr. Ribaux was President of the House of Sustainable Development from 2011 to 2019, one of Canada's greenest buildings and a true hub for sustainable development meetings. He has also contributed to the efforts of citizen coalitions to finance public transit, Canada's ratification of the Kyoto Protocol and ecological agriculture.
Since May 2019, Mr. Ribaux has been Director of the Bureau de la transition écologique et de la résilience de Montréal, whose first mandate will be to develop and implement an ambitious climate change plan.
Sessions in which Sidney Ribaux participates