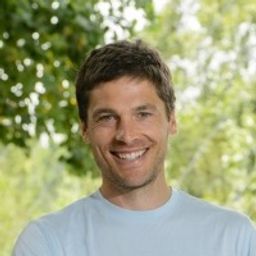 Leidy Klotz
Copenhaver Associate Professor, Department of Engineering Systems and Environment
University of Virginia
Leidy Klotz is the Copenhaver Associate Professor at the University of Virginia. His research is filling in underexplored overlaps between engineering and behavioral science, in pursuit of more sustainable built environment systems. To support this interdisciplinary work, Klotz has been awarded over $10,000,000 in competitive research funding, including a CAREER award from the National Science Foundation, as well as one of the very first awards through the NSF's INSPIRE program. He has published over 70 peer-reviewed articles in venues that include top academic journals in built environment engineering, engineering education, and design, as well as imprints of both Science and Nature.
Nationally recognized as one of 40-under-40 professors who inspire, Klotz has received multiple institution-level teaching awards for his classes and close work with undergraduates, eleven of whom have earned Graduate Research Fellowships from the National Science Foundation. He was an early adopter of massive open online courses. One is currently offered through Courseraand has reached tens of thousands of learners around the world. Another, on Sustainable Energy Innovation, led to real projects on at least three continents. Klotz also advises influential decision-makers that straddle academia and practice, working with the Departments of Energy and Homeland Security, the National Institutes of Health, the World Bank, Resources for the Future, Evidn., and ideas42, among others.
Klotz has built a research-to-practice community around his scholarship. At the University of Virginia, he co-founded and co-directs the CONVERGENT BEHAVIORAL SCIENCE INITIATIVE, which brings together scholars from the Schools of Engineering, Architecture, Policy, Education, and Business, as well as the College of Arts and Sciences; in order to engage and support dozens of faculty and students doing applied, interdisciplinary research. At the international scale, Klotz co-chaired AN EXPERT PANEL FOR THE JOURNAL NATURE SUSTAINABILITY. In this role, he brought together scholars, funders, and practitioners in order to continue ADVANCING BEHAVIORAL SCIENCE FOR DESIGN. He's advised 25 Ph.D. students, and his former advisees now hold influential positions in industry and academia including at: Virginia Tech, Purdue University, Colorado State University, The University of San Diego, The University of North Carolina at Charlotte, and The University of Florida.
Klotz advocates for and practices diversity and inclusion. More than three quarters of his advisees are from groups underrepresented in their respective fields and his research has uncovered new pathways for underrepresented groups into engineering.
Klotz is a regular columnist for the Behavioral Scientistand has written for venues such as Fast Company, The Daily Climate, Inside Higher Ed,and ASEE Prism. His first scholarly book is, Sustainability Through Soccer: An Unexpected Approach to Saving Our World. (Before his academic career, Klotz was a professional soccer player.) His next research-based book, Subtract, comes out IN APRIL, 2021.
Sessions auxquelles Leidy Klotz participe
12:35 PM EDT - 1:50 PM EDT | 1 heure 15 minutes
Talk